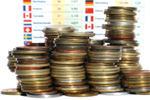 In a continuation of the QROPS list mystery, 23 of the 25 Hong Kong QROPS have been removed from the HMRC's list HMRC has, true to form, refused to give an explanation for this.
QROPS Review refers to the HMRC's QROPS list as a mystery because the list neither guarantees that all schemes on the list are QROPS, nor does it rule out scheme that happen to be absent from the list.
However, far from being static, the list is actively maintained with schemes being removed either when it's discovered the scheme does not meet QROPS reporting rules or other guidelines, when the guidelines or rules for QROPS change (as they did April 2012) and some schemes do not change accordingly, or when the scheme or jurisdiction's rules change to become non-compliant with the rules.