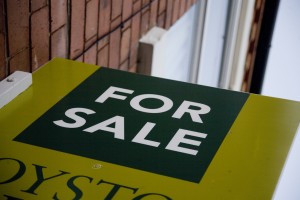 Over the last 30 years, the London property market has garnered near mythical status among investors. In spite of the worst economic slowdown for at least 70 years, house prices in the South East have proven surprisingly resilient.
However, expats wanting to invest in property in the UK's capital have often found it hard to secure the buy-to-let mortgages that they need. While it certainly used to be somewhat easier, a lot of lenders exited the market during the downturn in the face of a broad based credit squeeze.
Now there is a new entrant promising to fulfill the latent demand from expats looking for an investment return from the UK property market.
Channel Islands-based bank Skipton International will offer a range of buy-to-let mortgages to expats wanting to purchase property in the UK. The bank will offer a maximum loan to value rate of 75% to expats living in an approved list of countries.
Director of Lending, Nigel Pascoe explained, "Last year we launched a portfolio of buy-to-let mortgages for Channel Islands' residents which has attracted a lot of interest. UK housing has demonstrated long-term price inflation and purchasing a property, as an investment, whilst living abroad often makes financial sense.
"We offer a very personal service and always work hard to ensure potential property owners are able to afford to keep their investment, not just today, but should there be a change in circumstances. This means we will look closely at the rental yield as well as the potential customer's financial circumstances."
It is important, though, to sound a note of caution when considering investing in this way. It is very easy to become overawed by the returns that others have enjoyed, particularly in the South East England property market, in the past several decades.
But for the expat looking to secure a sufficient income in retirement it might not be the optimal investment strategy. With finite time and resources to dedicate to saving for retirement it essential to put in place a bespoke, specialist financial strategy as advised by an expert professional.
It may well be that investing in the UK property market is the best option for you but, to ensure you adopt the best strategy possible for your individual circumstances, it is always recommended to retain the services of a dedicated financial planner.